Did you get arrested for a minor offense or have been charged with a felony crime? Whichever be the case, you should understand that being arrested is a serious and frustrating situation. Therefore, you quickly try to get a bail in order to reduce your jail-holding time and relax the mental burden on your family. Resort to experienced and professional bail bond services that can guide you through the criminal proceedings and help you get out of the police custody in an easy and quick manner. We, at All About Bail Bonds, are a reliable and experienced company which deals with several bails before such as DWI, misdemeanors, traffic, DWI, and even non-arrest bails. We have the knowledge and skills to help you with the legal system. Right from the Baker Street Jail, Harris County Jail, Fort Bend County Jail, Sugar Land City Jail to Harris County Cypresswood jail, or the Spring County Jail, we work closely with several jails. If you live in and around areas like Conroe TX, Harris County, Humble TX, Katy TX, Liberty TX, Pearland TX, then you can rely on us for a rapid assistance.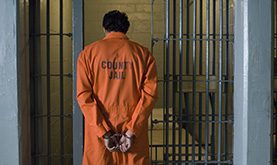 Here, we have put together a few reasons why you should hire a bail bond service immediately if you are facing a conviction. Take a look.
It is unlikely that you or your family members will have an accurate knowledge regarding the arrest procedure. If you hire a bail bond company, they will arrange the bond payment in the most efficient manner with the knowledge of what are your rights and limitations. These companies have an experience of the bail bond systems and can further explain everything to you at every stage.
If you are not able to pay for the bail bond, it can prolong your jail-holding time. By hiring a bail bond company to pay on behalf of you will help you get rid of this situation rapidly. In fact, these companies can also negotiate with the local courts owing to the sort of association they have with them. You can get out of jail within 24 hours.
So, if you are interested in hiring us for your bail bond services, you can contact us today.