Need A Bail Bondsman For Misdemeanor Charges in Liberty TX, Conroe TX, Midtown TX, Pearland TX, Spring TX, Sugar Land TX, Tomball TX Plus All Surrounding Communities
Houston and Harris County, TX Misdemeanor Bail Bondsmen Services Available 24/7 Call 713-676-2227
Laws are strict but they change often, and you never know how much jail time you might receive for a misdemeanor crime in Houston, Kingwood, Katy, Pearland and Sugar Land, TX & all surrounding communities. Misdemeanor bail bondsmen should be on standby to help you stay free until that time is decided. At All About Bail Bonds, we are available 24/7 to rescue you or a loved one.
Whether you are waiting at the police station trying to receive more information about the arrest or have already started the process of searching for a bail bond company, contact us in Houston and Harris County. Our misdemeanor bail bondsmen specialize in helping you post bail for:
Traffic Violations
Drug Possession
Domestic Violence
Disorderly Conduct
Loitering & Trespassing
Petty Theft & Shoplifting
Stalking
Get Priority Misdemeanor Bail Bond Service At All About Bail Bonds Serving The Entire Houston TX Area
Rely on us anytime you need professional help with misdemeanor bail bonds in Houston, TX, Greenspoint, Midtown, Spring, Sugarland, Katy, Cypress, Kingwood, Conroe, Humble, Tomball, Pearland, Liberty, or surrounding areas.
Misdemeanor charges are less severe than charges associated with a felony. When someone is arrested for a misdemeanor, the judge may be a little more lenient, but you can never be too sure. Don't hesitate to seek assistance from our bail bond agency in Houston for misdemeanor bail bond services. We are licensed, bonded, and insured for your convenience. Protecting your rights is what we do best.
Immediate Bail Bond Services to Post Bail for Misdemeanor Crimes in Houston, Kingwood, Katy, Pearland, Sugar Land, and All of Harris County, TX
Before bail can be approved, the accused suspect must appear in court before a judge. Our bail bond services for misdemeanors in Houston will guarantee your freedom until it is time for a follow-up court appearance. You must show up for your next court date; otherwise your discounted bail will be revoked and you will be responsible for paying the entire fee.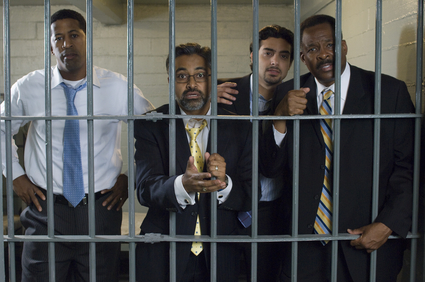 Avoiding short-term or long-term imprisonment is only possible when you have experts on your team. We go above and beyond to make sure that our clients are completely satisfied with our misdemeanor bail bond services. All About Bail Bonds is dedicated to restoring your peace of mind.
You don't have to scramble to come up with money that you may not have on the day that bail is due. Our convenient payment plans allow you to proceed with setting your loved one free.
Houston, Greenspoint, Midtown, Spring, Sugar land, Katy, Cypress, Kingwood, Conroe, Humble, Tomball, Liberty, and Pearland residents rely on All About Bail Bonds for assistance with misdemeanor bail bond services. If you are not in the local area, we can assist you by phone anywhere in the United States.
Contact us for immediate assistance.