Bail Bonds in Conroe TX – Get your Bail Sorted Out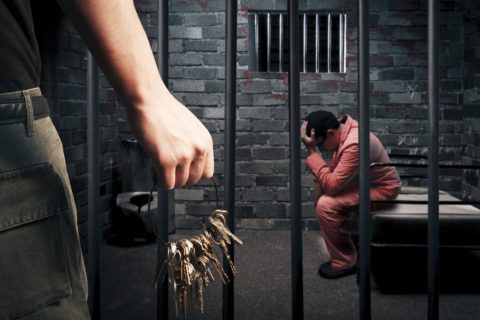 Bail bonds are necessary for bringing your loved ones home quickly. At All About Bail Bonds, we are all about helping you get out of jail fast! Our bail bond company is extremely reliable and right here for you in Conroe. We offer the best rates and get the job done. Our company is licensed, bonded, and insured, and we accommodate you in every way. From processing bail bonds over the phone to driving to a designated location to ensure that everything is handled properly, we are here to help. While the reliability and knowledge of our agents is very important, there are other reasons as well to choose us when you need the use of a bail bond company in the Conroe area. For your convenience, we accept various payment methods. We know that an arrest of a family member can be difficult to cope with—regardless of the circumstances that led to the arrest. We don't judge any of our clients; we are simply here to provide outstanding customer service and to also offer you some peace of mind while our bail bondsman post bail to get your loved one out of jail. No arrest is too complicated for us to handle. Contact us for a consultation over the phone or for an in-person meeting.
---
Bail Bonds Service in the Conroe, TX area
Our professional and experienced staff take special care to explain the bail bond process in a way so that all our clients are comfortable and confident with our services. We value your business and that's why we make customer satisfaction our #1 priority. We will guide you step by step to overcome the confusing criminal system from beginning to end. We are an affordable and discreet bail bonds service in the Conroe area that is committed to protecting your rights. No one should have to spend a night, month or even a year in jail without being able to plead their case. We keep your loved ones free until further action is required. You can depend on us to accommodate all your needs when it comes to bail bonds, including :
Call All About Bail Bonds at 936-703-5050 to have our bail bondsman bond you out today.

Our bail bond company in Conroe is prompt and courteous. We are available locally in Conroe on Monday, Tuesday, Thursday, Friday & Saturday 9:00am – 5:00pm to come to your rescue. When your loved one has been arrested, you should be able to count on a bail bond company that doesn't rest until he or she is released. Let us help! We have the skills and knowledge to work through the legal system. Our convenient location also allows our Conroe bail bond office to work closely with the Montgomery County jails. In addition, we can do bail bonds over the phone, making us available anywhere in the United States. Contact us today for assistance!