With the number of rules and laws that we human beings have to abide by in today's world, it is not surprising that many of us get arrested some time or the other. Whether the offense is a big or a small one, it only prudent that you are able to bail yourself out before fighting your case in a court of law. We, at All About Bail Bonds, bring to you our options that are not only relied upon by many but are also useful and highly convenient. If you are looking for a way out, then you should look no further than us. We believe that a person would be able to defend oneself efficiently only when he or she is out of jail. The sense of freedom is something we value highly and have, thus, come up with a list of ways to get this done for all of our customers. If you are a resident of the areas of Austin, San Antonio, Dallas, Fort Worth, Pearland, TX, or Katy, TX, then you can resort to us without any doubt.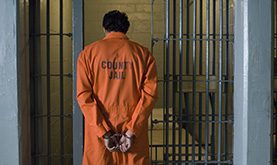 Here, we have put together a few vital types of release options that you should have complete knowledge about for your benefit. Take a look.
This is applicable to all arrests that have been made for traffic rules violations and other such offenses which are not considered to be criminal charges. This arrest is easily reversible by payments of fines and other such penalties.
Sometimes offenders are given release for a certain amount of time so that they can prepare for their defense and can stay with their family members before facing a jury. This option is available for almost all offenders before their hearing.
So, if you are ever in a situation to get out of which you need our help, be sure to ask your friends and family members to get in touch with us so that we may reach you at the earliest.