Have you been convicted of a murder or kidnapping? Or have you breached any traffic law? In all such scenarios, you could find yourself behind the bars. But if you believe that you have been framed or there has been a misunderstanding with the authorities, you have to prove your innocence to get out of jail. And for that, first of all you will need a bail. That is why you must reach out to a bail bondsman as early as possible. We, at All About Bail Bonds, can be the right choice for you. We are an established and reliable company which has been in this field for a long time. We bring you bails for different kinds of offenses right from felonies, misdemeanors, and even non arrest cases to even traffic law breaches, as well as DUI or DWI cases. We are known for our great network which allows us to arrange a bail at the earliest for our clients along with our close proximity to many jails. So, if you are based in areas like Fort Worth, Dallas, Harris County, San Antonio, Austin, or Houston, then you can opt for us.
Here, we have put together a few questions to ask your bail bondsman before making a choice. Take a look.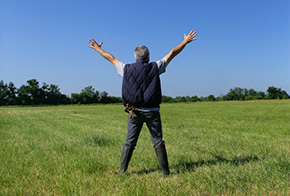 How early can I get the bill?
You will obviously be afraid and would like to get out of the jail as early as possible. And for that, you have to arrange the bail as soon as you can. That is why you should ask the bondsman if they can give you an estimated duration within which you can get the bail from them.
What are your charges?
Nothing in this world is free anymore. You will have to pay a price for your bail as well. That is why you should ask the company if they can provide you with an estimated rate for their charges so that you can understand if it is suitable for your budget or not.
So, after getting these answers, if you are thinking of choosing us, contact us today.