Have you been framed over a serious crime like kidnapping or murder? Have you been given a ticket by the traffic police despite breaking no laws? Or are you seriously involved in any misdemeanor or crime? Whatever be the case, if you are caught up in such a crime, then you must understand that bail is necessary. If you are not out of jail, you will not be able to save yourself. Before resorting to gathering evidence in your favor, you will need to get a bail. We, at All About Bail Bonds, can be the right choice for you. We are an established and reliable company that offers bond services for all kinds of crimes. We can arrange for felony bail bonds, traffic bail bonds, misdemeanor bail bonds, DWI or DUI bonds, and even non-arrest bail bonds. We have an efficient and skillful bail bondsman who has connections in the legal system and can arrange for bail even during odd hours or the weekend. So, if you are really seeking a bail bond in areas like Austin, College Station, Dallas, Fort Worth, Katy TX, or San Antonio, then you can rely on us.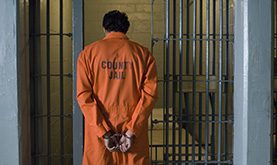 Here, we have enlisted a few qualities that must be present in every bail bondsman out there. Take a look.
Every bail bondsman must have profound knowledge regarding bails and must be able to help you with all kinds of bails. They should guide you about the bail procedure of every crime that you might be arrested for. So, make sure your bail bondsman is knowledgeable.
You should make sure that the bail bondsman you are choosing understands the importance of the bond. They should be highly efficient and prompt in their response to your needs and try all the necessary means to get you a bond at the earliest.
And if you are interested in choosing us for your bail bond needs, then contact us today.