Sometimes, in life, you might find yourself in situations that you are not prepared for. It is extremely difficult to come out of this situation. You should understand that in order to recover from this, you not just need will power and intelligence but you have to make sure that you have a concrete solution. Among these situations, one of the most common problems would be when you get arrested for a traffic ticket or any other misdemeanor. The logical solution to this issue would obviously be a bail bond. You should look for a company which offers you bail bonds. We, at All About Bail Bonds, are a reliable and experienced company that can be the right choice for you. We can provide you with the right bail bonds for all kinds of services such as traffic bails, misdemeanor bails, DWI and DUI bails, and even felony bails and other non-arrest bails. We provide you with a 24×7 service and have a great network in the legal system. So, if you need such bail bonds for areas such as Austin, College Station, Dallas, Fort Worth, Liberty TX, or Madisonville TX, then you can resort to us.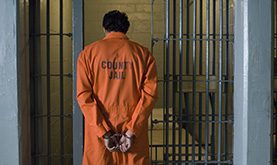 Here, we have put together a few important tips to help you choose the right company for getting bail bonds. Take a look. 
You should realize the importance of getting a bail in such dire circumstances. You have to understand that the company offering you bail bonds should provide the required documents at the earliest without wasting any time.
Your life and freedom are important but you cannot spend all your savings on this. You should look for affordable charges before hiring a company. Take quotes in advance and then compare them to choose correctly.
And if you want to opt for our bail bond services, then contact us today.