Have you ever committed a crime in your life? Or have you been framed for it? Sometimes, there can be a genuine misunderstanding or you could be conspired against by someone. However, if you have to prove your innocence, you have to get out of the custody of the authorities and find evidence. The first step towards achieving this would be to get a bail. That is why you should try to look for a company which offers you a bail bond. We, at all about bail bonds, can be the right choice for you. We are an established and reliable company which has been in this field for a long time. We can provide you with all kinds of bail bonds for all types of crimes, right from traffic laws, DUI or DWI cases to even misdemeanor, felony, and even non–arrest bails. We are known for our wide network and our convenient location which enables us to establish contact with various jails. So, if you're located in areas like San Antonio, Dallas, Fort Worth, Austin, Harris County, or Conroe, TX, then you can opt for us.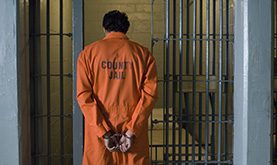 Here, we have put together a few things to check about the company offering new bail bonds. Take a look. 
Not all kinds of crimes are eligible for a bail. But you must choose a company which can provide bails for all kinds of crimes, even the non arrest ones. That is why you must check the sort of crimes the company deals with so that you can understand if it will be beneficial for you or not. 
Getting a bail also comes with a price. You have to make sure that you can afford this. That is why you must check from the company about their rates and see if it is suitable for you or not. You can also use these quotes to compare it with others and choose the one that seems most appropriate for you. 
So, if you are thinking of choosing us, contact us now.