For bail bonds in Tomball, Texas, our company is the only logical choice. If you ask any former client about the service that they received from us, we are sure that you will be impressed by their answers. We have been able to build our business for years because we go the extra mile to exceed the expectations of our neighbors. They are grateful for the work that we do for them, and they spread the word to others.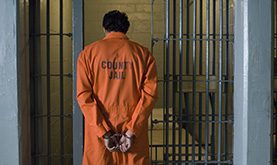 Tomball is one of the true jewels of Harris County. It is a vibrant city with a unique character all its own, and everything that a large metropolitan area has to offer is within easy reach. We know the city well, from Rose Hill to Hufsmith to City Center and everywhere in between. To sum it up in a phrase, for bail bonds in Tomball, Texas, All About Bail Bonds is the trusted resource.
Fast, Affordable Service
Time is of the essence when you are stuck behind bars. It is truly a miserable place to be, and you are naturally going to have responsibilities that you have to attend to as soon as possible. A terrible situation can be much worse if you miss work time, and it is important to start to prepare a legal defense.
We understand the need for speed when we are called out to provide bail bonds in Tomball, Texas. You can rest assured that we will initiate the release process shortly after you make a connection with our company. Plus, we are never unavailable. That's right, our doors are wide open around-the-clock, seven days a week, every day of the year.
Without question, a legal situation is going to be costly. The good news is that we have the lowest rates for bail bonds in Tomball, TX. Once you have been released, we can answer your questions and explain exactly what you will be facing going forward. We can even help you get treatment if you are in trouble because you have a substance dependency problem.
We Will Be Ready When You Need Us!
When you combine all of the attributes that we bring to the table, you can see that there is no reason to consider any other Tomball, Texas bail bond company. Whenever you need a bail bond, we can be reached by phone at 713-676-2227, and there is a contact form on this website that you can use if you would like to send us a message.